Wraparound lenses are a wonderful option for your lighting because of the high-quality light they provide with very little required maintenance. They are manufactured from extruded acrylic and are designed to last; however, they are also incredible easy replace because of their simple installation. These light covers are among the most popular styles of diffusers, and we are happy to announce some new additions to our selection of wraparound lenses here at Diffuser Specialist!
Puff Cloud Wraparound
Lenses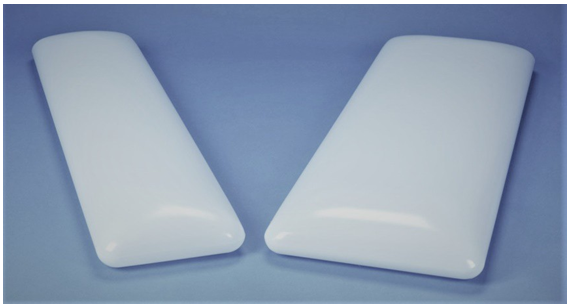 Our new Puff Cloud Wraparound Lenses are light diffusers are available in a wide array of sizes to fit your needs and accent just about any décor. These light diffusers are designed with a smooth and rounded contour for an inconspicuous aesthetic and are tinted white for soft but bright lighting. One of their best features is that they are designed to be easily installed and removed for simple cleaning and maintenance. These are sure to last a long time, especially because they are manufactured from UV resistant acrylic to lessen fading or discoloration. These are a great choice when it's time to replace your wraparound lenses because of their low maintenance and long-lasting quality. View Puff Cloud Lenses here.
Circleline Wraparound Lenses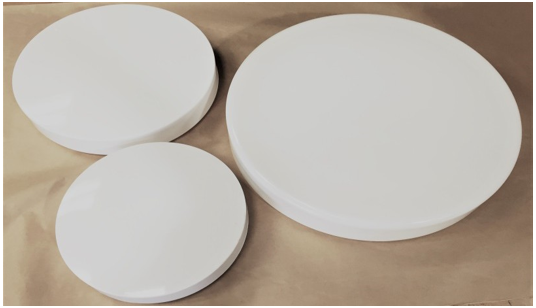 Circleline wraparound lenses are perfect for any ceiling or wall mounted lighting situations. They create a warm glow of bright light that is comfortable, and they also create a pleasing aesthetic. They are manufactured with UV resistant acrylic and are available in white for maximum quality. Circleline lenses are available in three standard sizes to fit your needs, so they are a perfect choice for any size area you are lighting. There's much more information about Circleline lenses, and how to order them on our Circleline page.  Read more about our Circleline lenses here.
Wraparound lenses are one of the most popular options for light covers, and work well with any kind of lighting, from fluorescent to LED. At Diffuser Specialist we work hard to provide an excellent selection of wrap around lenses to fit all your lighting needs, no matter what they may be. If you have any questions about these products or our ordering process, please contact us today. Our lighting experts are here to help you in any way we can, and we can even help you find the right products for your lighting project if you don't know exactly what you need. We have an entire selection of wraparound lenses to fit your needs. Visit our wraparound lens page for more great products and helpful instructions on how to measure your lenses for replacements!