We offer a wide range of extruded acrylic wraparound replacement lenses that are designed to restore a worn out old, yellowed or broken wrap lens.  Fluorescent and LED lighting fixtures were designed for specific light distribution and their performance is impacted by the condition of the Light Fixture Covers. By replacing wraparound diffusers with our extruded replacement light fixture cover, you can restore the efficiency, appearance and performance of the fixture.
Our Wrap Lenses come in lengths up to 8 feet and are designed for 1, 2, and 4 light fixtures. We even have wraps specifically for under counter fixtures.
Check Out Our Ready-To-Go Wrap Lenses Light Fixture Covers
Download, save and print our wrap lens product spec sheet for your convenience:
View Our Puff Cloud Diffusers
See the description, specs, and order instructions for these decorative and functional diffusers: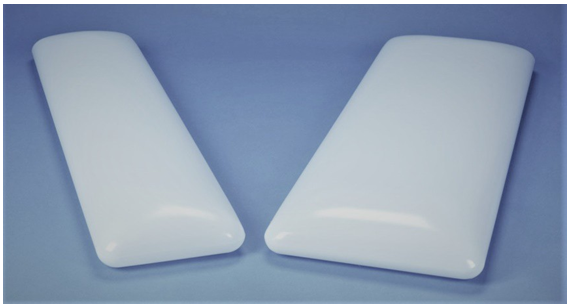 View Our Circleline Lenses
View the product decription, specs, and ordering information for our circleline lenses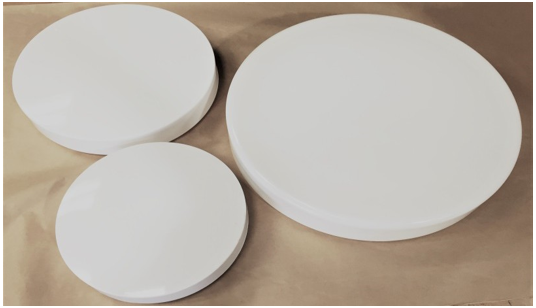 How to order Wrap Lenses & Light Fixture Covers from Diffuser Specialist
Download and print the Diffuser Specialist order form PDF by clicking on the link. (Having trouble? Download the latest Adobe PDF reader here.)(Using Internet Explorer? Right-click the Order Form button and select "Save target as" to initiate download.)
Step Six
Write the measurements next to your tracing. This will help us find the exact wrap lens you are looking for.
Step Seven
Scan your document, fill out the order form below, and upload your completed order form before you send.
If you wish, you may fax your document to: (210) 340-0568.
Complete!
A diffuser specialist representative will be in touch with you shortly to process payment and complete your order.