What Are Parabolic Louvers?

Parabolic Louvers are light diffusers designed to reduce the brightness or glare of fluorescent and other kinds of lighting. A parabolic louver evenly distributes lighting for a more comfortable environment in commercial or office settings. The reduction of glare can lower eye strain in situations where many people use computers and can help merchandise look brighter with clearer colors in a store. Parabolic louvers can be made from any material, but are generally either high quality plastic or metal, such as aluminum.
All parabolic louvers have a grid design that creates light distribution, reduces glare, and allows airflow to the lights for cooler operating temperature and longer lasting operation. They are used in recessed lighting and can be implemented with any kind of bulbs, from fluorescent to led. You'll see parabolic louvers just about anywhere you go that has a high amount of foot traffic such as doctor's offices, business offices, shopping malls, and even some outdoor areas that require lighting. At Diffuser Specialist we have many options when it comes to parabolic louvers that we know you'll love.

Contact us

Para-Lite 1 Plastic Parabolic Louver

This durable and cost-effective parabolic louver is designed with space saving in mind. It provides maximum light output with exceptional shielding and is created with the latest molding technology. This louver has shown to be at least 20% more effective than other, traditional parabolic louvers, and is perfect for medical facilities, auditoriums, and task areas. It is made of a high-quality polystyrene and is sized as 23-3/4"x47-3/4. Read more about the Pata-Lite 1 Parabolic louver here.

Contact us

Para-Lite 2 Plastic Parabolic Louvers

This polystyrene parabolic louver has superior efficiency and works well for low level brightness. It is a wonderful option for conference rooms, elevators, computer rooms, and more. It has a more noticeable look to it and even offers multiple color options and perimeter variations. It is sized as 1-1/2" x 1-1/2" x 1". Read more about the Para-Lite 2 parabolic louver here.

Contact us

Kwik-Change®/Kwik-Fit Series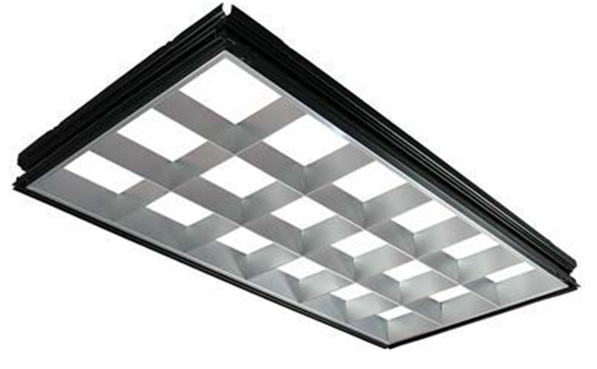 These parabolic louvers are made of aluminum and have an inconspicuous look to them and are perfect for replacing worn out or broken light covers. They require no rewiring or tools to install, and once they are installed, they require virtually no maintenance. They are designed to be installed between an existing light fixture and the grid ceiling system for best results. These can be implemented in new or retrofit installation situations and provide evenly distributed low brightness with wonderful shielding of light. If you are looking to replace your old and inefficient lighting systems in large areas, these are for you! Read more about the Kwik-Change® parabolic louvers here.
These are just a few styles of parabolic louvers we offer at Diffuser Specialist. For more information on these products, or any of our products, please contact us today using the contact form to the right of the screen or call us at the phone numbers listed below. Our lighting experts are here to help in anyway we can, and we are devoted to making every experience the very best.

Shop Now