Outdoor LED lighting is a wonderful choice when you are looking to improve your outdoor areas because it provides high quality lighting that is versatile enough to fit just about any environment, while also creating a pleasing aesthetic…
Outdoor lighting is an important feature of any business that sometimes goes overlooked, however, having the proper outdoor lighting is incredibly important. It affects how your customers view your business and can also be a large part of your utility costs. Having the right outdoor lighting will keep your customers happy and safe, while keeping operating costs to a minimum.  Diffuser Specialist now carries an entire line of indoor and outdoor led lighting to fit your needs while also maximizing energy efficiency.
LSC SERIES LED SURFACE MOUNT CANOPY LUMINAIRE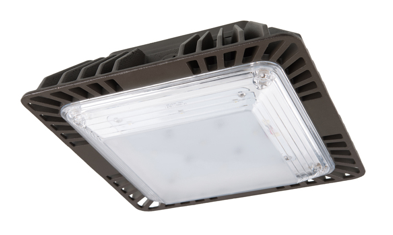 This luminaire is designed for covered walkways, drive throughs, semi covered walkways, building canopies, and more. It has a subtle look to it that won't stick out or be an eye sore, but it will provide high quality lighting for a long time. It is designed to withstand outdoor conditions with thermal protection for minimal wear and tear. It also comes with a 5-year limited warranty. It has great light distribution for even lighting and has energy efficient led lights that function at a low temperature to ensure long lasting capabilities. Read more about this LED outdoor lighting here.
AL G2 SERIES LED AREA LIGHTING LUMINAIRE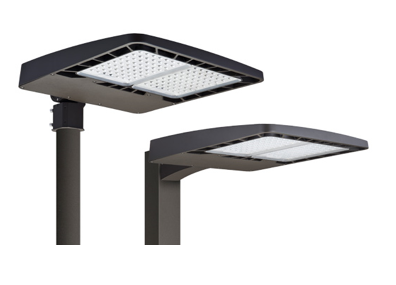 The AL G2 LED Area Lighting Luminaire offers quality lighting for outdoor areas such as parking lots, outdoor shopping centers, car dealerships, college campuses, and more. It has a die-cast molding that keeps it working well, even in the harshest conditions, with a weatherproof design. Its optical lens reduces glare while creating energy efficient lighting for a comfortable and safe environment. Learn more about this product here.
These are only a couple of the great products we offer in our ALEO LED Lighting collection. We have many more LED lights for just about any application or situation, as well. When its time to upgrade your outdoor lighting, one thing is sure; LED outdoor lighting is the right choice. It maintains high visibility without the glare or electricity consumption that may come with older, traditional light sources. So, come and look at our entire selection of LED outdoor lighting and ALEO LED lights to find what you need for your lighting project. Our lighting experts are also here to answer any questions you may have about any of our products or our ordering process. Follow the link below to view more ALEO LED Light products.