Office Lighting Solutions Create Happy and Healthy Work Environments
The lighting in your office can have an effect on much more than you probably realize. Proper lighting can create a happy and comfortable office environment, full of productivity and great morale. Improper lighting, however, can cause headaches, fatigue, lack of focus, and all of the problems that come with it. Luckily, at Diffuser Specialist, we have worked hard to create the office lighting solutions that will keep your office running like a finely tuned and well-oiled machine. We have the products you need to keep your employees happy and healthy, whatever kind of lighting you have in your office. We have products to improve the lighting quality of everything from fluorescents to led lights, and our lighting experts are here to help make sure you get exactly what you need.
Naturalux Light Filters as Office Lighting Solutions
Naturalux light filters are quick and easy to install in your existing light fixtures, making their implementation quick and easy. Once they are installed, they block out the UV rays that can attribute to some of the negative effects associated with spending large amounts of time under office lighting. Non-filtered lighting is known to cause eye strain which can lead to headaches which, in turn, creates unproductive and unhappy offices. By implementing Naturalux filters, you can reduce the amount of eye strain and create a more comfortable environment for all of your employees. This can also reduce the level of fatigue and positively affect morale. Not only can you reap the benefits if Naturalux with fluorescent lights, but also with LED and other light sources. If you like the idea of your employees being more productive throughout the day, Naturalux light filters are for you!
Naturalux filters offer office lighting solutions in a couple of different styles…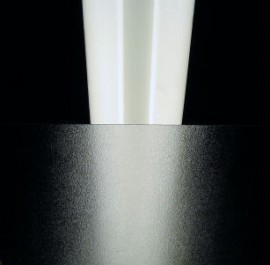 There is the flat sheet filter, which is a 22.5" x 46.5" sheet, or in protective sleeves which are designed to cover fluorescent bulbs. It is important to realize that Naturalux filters can improve the coloration of your light, the temperature of your light, and can even reduce the number of bulbs you need, no matter what style of lighting you use. Naturalux improves fluorescent lighting as well as led lighting, and this is what makes it one of the best, most affordable office lighting solutions available today!
For more information on Naturalux light filters or any other lighting products, contact us today. Our lighting experts are here to help in any way we can!
Read more about Naturalux Light Filters Here