What are Wall Packs LED Lights…
LED Lights come in many styles and with various options, depending on your lighting needs. At Diffuser Specialist we work hard to provide as many of these options as possible so that you get exactly what you need, when you need it. So, when you need a wall mounted LED light, we have all the right products for you. Our Wall Packs for LED lights are just what you need to illuminate your areas easily, with the high-quality lighting that LEDs produce.
WPE2 SERIES LARGE LED WALL PACK LIGHTING LUMINAIRE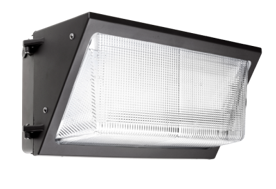 This wall pack led has a classic and familiar style to it that blends in well with existing lighting, while producing high quality lighting to your outdoor areas. The housing is weatherproof and designed for long lasting performance, even in challenging environments. Like most of our wall packs led, this product has a 5-year limited warranty. You can read more about this product here.
WPL2 SERIES LARGE LED WALL PACK LIGHTS LUMINAIRE
This wall pack LED is great if you are looking for a more modern look to your outdoor lighting. Like our other wall packs, this LED light has die-cast housing that provides thermal control and weatherproofing for long lasting quality with minimal maintenance. Read more about this LED Wall Pack here.
WPL2™G2 SERIES LED WALL PACKS LUMINAIRE
This LED Wall Pack is great for outdoor areas of commercial or industrial buildings, just like our other LED Wall Packs. Also, it has die-cast housing that is thermal controlled for long lasting, quality luminescence. It combines a sleek and modern look with the energy efficiency of LED lighting! Read more about this wall pack here.
These are just a few examples of the wonderful LED lights you'll find in our selection of ALEO LED Lighting at Diffuser Specialist. If you are ready to make the switch to LED lighting, contact us today and one of our lighting experts will be happy to help you find what you need!