At Diffuser Specialist we pride ourselves in our extensive knowledge of lighting in virtually any environment. Residential Outdoor Lighting is just one of our areas of expertise.
We carry what you need for your outdoor lighting project, whatever your needs and wants may be. Let's explore our collection of residential outdoor lighting products that will make your yard or garden exactly what you want it to be.
Temporary and Movable Residential Outdoor Lighting
Having temporary or movable lighting outdoors is often a great option to consider because you can easily design or alter your lighting without putting in permanent fixtures. We offer a few different portable lighting products to suit these needs.
Our String Lights come in sets of 6 or 10 globe strings and are weather resistant for long lasting service. We have many various colors and globe shapes available in both 6 and 10 globe sets that fit basically any style or area. They also include hooks for easy hanging. Come and see our collection of string lights here.
Our portable wall lamps and pendants work well for porches, patios, or even with RV's. They come with a 20-foot power cord for easy installation, and are as functional as they are stylish. Our Wall lamps are equipped with high quality suction to hold onto whatever surface you'd like, and the pendants come with a hanging hook for easy installation. These products are made in the USA and are of the highest quality. View our Wall lamps and pendants here.
Walkway Lighting and Post Lights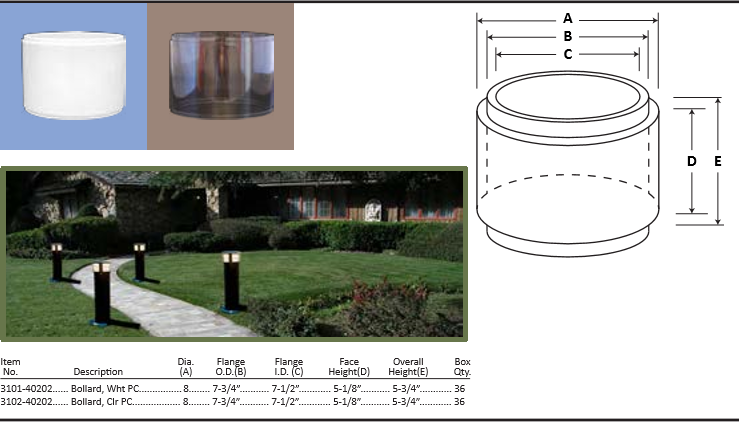 Proper lighting in your walkways is important for safety purposes as well as aesthetic. We carry a nice selection of lighting products that will make the most of your walkways and gardens. Our Bollards and Domes are perfect for post lights and we also carry a selection of Lamp Posts, depending on your preferences. Our lighting experts are standing by to help you find which lighting options are most appropriate for your walkways.
Outdoor Fixtures and Hanging Lights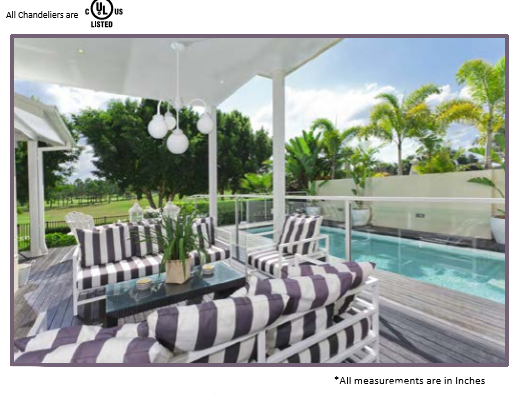 Some situations are better suited for permanent light fixtures and we have exactly what you need for those, as well. Our selections of Hanging Luminaries and outdoor light fixtures are diverse and easy to install. These are perfect for porches, patios, and more. Contact us today to find out what your environment is best suited for.
Whatever your residential outdoor lighting needs are, Diffuser Specialist has high quality, made in the USA products to make the most of your spaces. Having the proper residential outdoor lighting can help you get better usage of your outdoor areas for parties, BBQ's, and more, so contact us today to get started on your project.
View all Residential Outdoor Lighting