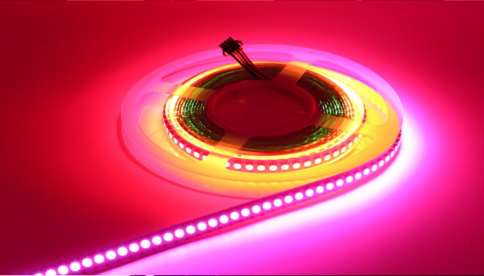 Thanks to decorative LED light panels, it's now possible to create enticing indoor environments reminiscent of stained glass, ornamental iron, stone, marble, mission style lighting, and even decorative glass acrylic. Whether you own a hotel, bar, restaurant, cafe; or are just looking to update the interior decoration around your home, Diffuser Specialist will strive to teach you how to select the right light diffuser for your respective project.
LED light panels have many advantages other traditional lighting options including:
Flexibility – As aforementioned, you can choose from a variety of different designs along with unique shapes and effects when it comes to LED light panels.
Brightness – Those business or home owners who install LED light panels enjoy much more brightness than other lighting options. These panels feature high quality aluminum materials along with high efficient photo-conduct plates.
Increased Lifespan – If they are properly maintained, then LEDs can last over 25 years before being replaced. Fluorescents only last a fraction of this time.
Eye-Friendly – Since LED light panels can adjusted to fit the respective needs of your business, they are able to provide a more pleasant light and deter radiation.
Green – Did you know that LEDs are also considered one of the greenest lighting technologies currently available on the market? In addition to using minimal power and not containing any of the harmful chemical mercury, LEDs can also be recycled.
Directional – A common downfall of standard fluorescent lighting is that it does not hit the intended target. LEDs can remedy this by providing more light in specific patterns.
Less Heat – LED lights generate less heat than fluorescents, thus diminishing your energy consumption dedicated to air conditioning.
What About Smart Lighting?
A growing number of people continue to infuse technology into their homes in an effort to render them smart homes. Thanks to various domestic Wi-Fi capable devices, it's now possible to have the temperature inside your home adjusted automatically, vacuum the floors at specific times and even establish a lighting concept based upon your mood. Smart lighting can allow you to choose from different colors, set timers and control the lights in your home regardless of your physical location via an app on your tablet or smartphone.
You can follow these easy steps to set-up smart lighting in your home:
Decide where you want them.
Confirm light fittings and sizes prior to purchase.
Choose an app to control them.
Speak with a lighting specialist at Diffuser Specialist for ordering details.
Diffuser Specialist is a nationwide master distributor and manufacturer of ceiling light panels, lenses, light diffusers, and plastic lighting accessories. We stock a wide range of products from simple prismatic acrylic sheet to the latest in energy efficient retrofitting technology – and to put it in laymen's terms, that means we have a perfect light cover for all of your needs, functional & aesthetic.