Ask people about fluorescent lighting and 80% of the time you'll hear things like; "gives me headaches", "hurts my eyes", or even "makes me look fat". Let's take a look at Twitter right now: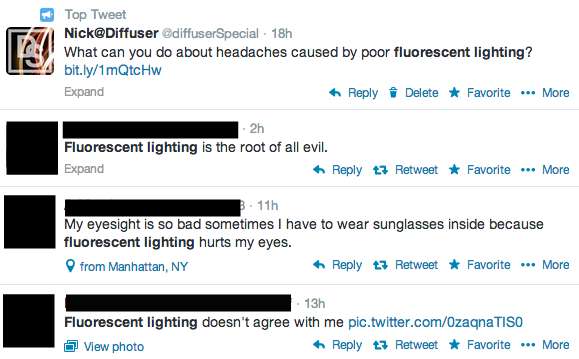 When people are calling it "the root of all evil", there's definitely a problem. We've put together a few ways to help solve the problem of bad fluorescent lighting.. Or at least make it seem a little less evil. 
1. Replace outdated T-12 bulbs with newer T-8's. This will help save energy and help with the glare you make be experiencing from too much output. You'll need to retrofit your fixture if the T-8's are too small. Check our blog on how you can get started on that here.. Retrofit a T12 Fixture To A T8 Fixture For An Easy Upgrade
2. Cover your fixture with a polycarbonate or acrylic plastic cover. These help better diffuse the light from fluorescents to help eliminate glare. Light cover built with these types of plastics are longer lasting and more durable than older light covers. If your cover is yellowing or broken, it's time to change it out for a new one.
3. Protect your fluorescent tubes with tube guard sleeves. They help prevent small pieces of glass and mercury from entering the skin when fluorescent bulbs shatter. They can also help fluorescent fixtures with poor color rendering by making a room more warm or cool. We have tube guard sleeves in multiple vibrant colors as we'll..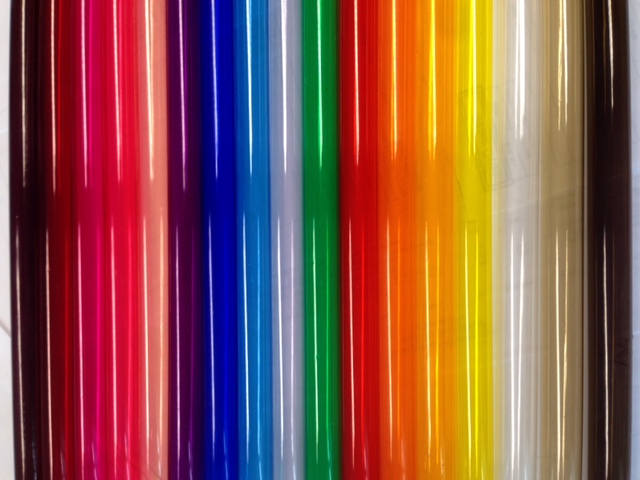 Last year, for breast cancer awareness month, we lit up the offices pink with pink tube guards for Susan G. Komen San Antonio..
Browse some of our fluorescent lighting fixture parts and order online. We can get you any shape or size you need for your fixture and deliver to your door.